Experiencing 15 years developing and growing, Trimould has trained a group of skillful and experienced engineers, established a powerful mould design team.
Currently, Trimould uses the softwares of MoldFlow, Pro/E, UG, Solidwords and AutoCAD to make the early analysis, mould flow analysis for customer's product, to design the 2D and 3D drawing according to customer's requirements, to start the work of mould making after customer's confirmation.
Normal design flow of plastic injection mould is as following: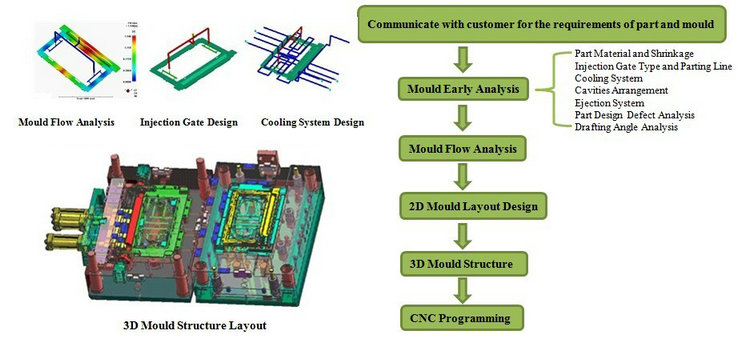 Frequently-used Hot Runner System: YUDO, INCOE, DME, EWIKON, HASOC, SYNVENTIVE, HUSKY, FISA, etc.

Mould Flow Analysis Case: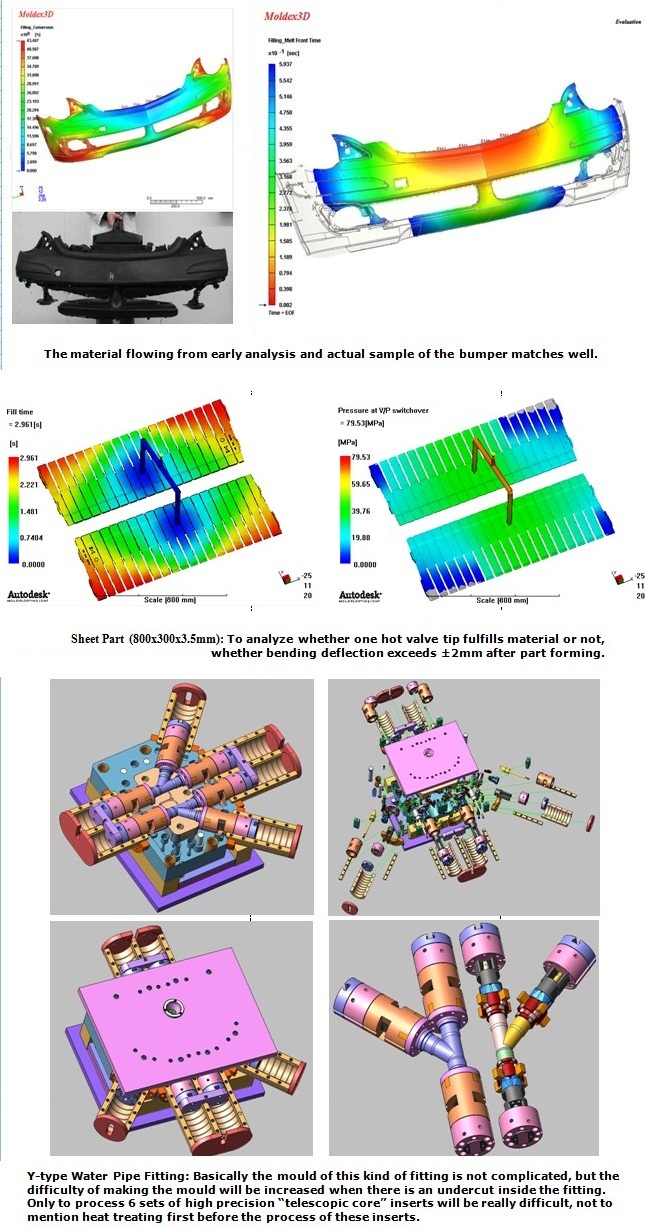 Die Casting Mould: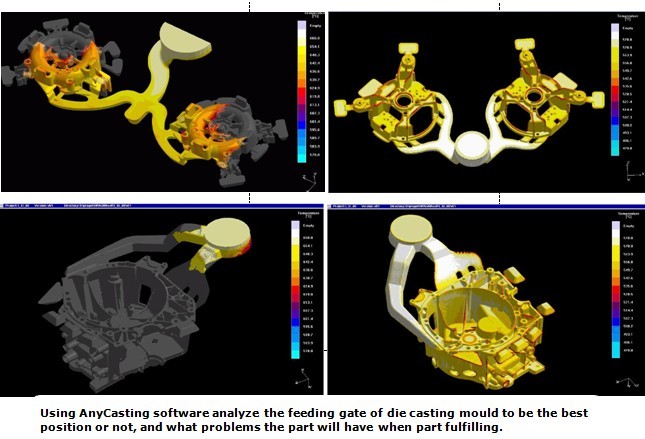 Die casting mould must take good care of the pre-phase analysis of feeding gate and slag well. Only to design and position the 2 places right, the mould won't have any problem in the future, and this needs rich experience to make it right. Die casting hasn't the sayings of machine setup to adjust parameter for getting qualified samples. It only needs to add more material for part forming when it is not fulfilled, and the part will be in good condition when it has good surface and without empty cell inside.
Normally, if the mould cavity & core are nitriding treated 0.08-0.2mm on forming surface to HRC58-60 after they are heat treated, the mould life will be up to 60,000 shots. We will advise customer to temper the mould to remove the stress after 30,000 and 60,000 shots, in that way the mould life can be up to 100,000 shots.